Programs
The Sunrise Project supports multiple programs that change the world.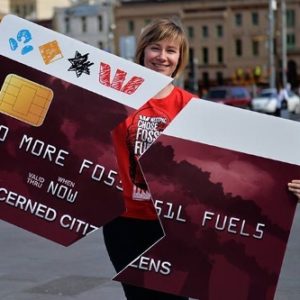 Shifting Global Finance Beyond Fossil Fuels
Financial institutions have enormous power over how quickly the world transitions from fossil fuels to clean energy. Our finance program aims to hold financial institutions to account over their climate impact to drive faster change.
Learn more about our Global Finance Program
Transforming Australia from Climate Laggard to Leader
Global warming is an existential threat to Australia's way of life and the ecosystems we depend upon. The mining and burning of fossil fuels is the number one cause. We can transform our obstructionist role in global climate negotiations and play an active part in the urgent and necessary phase out of fossil fuels. Meanwhile, Australia is blessed with some of the best renewable energy resources in the world. We have the potential to harness these resources to become a world leader in climate solutions providing the jobs and opportunities where they are needed most.
Learn more about our Beyond Coal and Gas Program